Click here to download a printable Unitarian (PDF)
Sunday Worship — October 23
Reflections on a Fruit Fly — Rev. David Bryce
My sermon today begins with a memory about a pesky fly. It then turns to reflections on life.
Prelude: Wem in Leidensteigen, Peter Hurford (b. 1930)
11 a.m. Senior Choir Anthem: Bogoroditse Devo, Sergei Rachmaninoff (1873 – 1943). See Ian Garvie's column for more information.
Postlude: Tuba Tune, C.S. Lang (1891 – 1971)
The flowers on the Chancel table this Sunday are given by Rosalie Kerr to celebrate the joy of grandchildren.
Services at 9 & 11 a.m.; childcare is provided.
Sunday, October 30 — Rev. David Bryce
Reflections from Rev. David Bryce, Senior Minister
I usually begin autumn feeling both wistful and nostalgic.
     I miss summer.
But somewhere in mid-October, as the leaves begin to show their true colors, as the smell of wood fires begins to waft through the air, as the crispness of evening chill settles in, I have happy remembrances of autumns past and a deep pleasure in autumn present.
     I have sudden longings for hot mulled cider, for cheddar cheese, for the crackle and glow of a warm fire.
     While the charcoal grill is now covered, possibly for the season, I yearn for sauerbraten, lasagna and hot soups.
     This changing attitude within me, changing with the seasons has my mind wandering in two different directions.
     First, I think of how my attitudes and thoughts have changed during the seasons of my life. Somehow levels of optimism rise and fall, levels of energy rise and fall. And somehow with each change (e.g., when I moved from "teenager" to "young adult") I begin with at least some feelings of wistfulness and nostalgia, but always have then moved on to pleasure in the events of the next age.
     (I also think of changes in the "seasons" of the world, of political and social changes in our nation, of changes in the broader world; but those are not my focus for right now.)
     Paralleling changes in my age and life, there is also an arc of the spirit. There are growth and adaptation; there are new visions and new responses to the events of life.
     May I accept each change as it comes, learn to be happy with the pleasures of each age, and find comfort in wherever my spirit is taking me.
Among Us
Our deepest sympathies to Sherry Yee Mulloy and family on the recent death of Sherry's husband, Paul.
Our deepest sympathies to Jeanne and Joel Mooney and family on the recent death of Jeanne's mother, Ann Isaac, in Peterborough, New Hampshire.
Healing thoughts to Betsy Broadman.
Coffeehouse Season Ticket Sales Enter…
… what we fervently hope are the final two weeks! Goal: 70; still need: 14. Now is your moment!
     Imagine the safer, better-fed, healthier people with dramatically improved access to justice and brighter futures that your purchase of a ticket will support. And imagine deeply discounted admission for two at all Coffeehouse performances. And imagine coming to church in November knowing this major social action sales drive is complete! You can help make it happen!
Mail: Check to First Church in Belmont, 404 Concord Ave., P.O. Box 113, Belmont, MA 02478
Drop-off: In a clearly labeled envelope, put your check (or cash) into the secure drop-box immediately to the left of the door to the church office, Janice's office.
Face-to-face: Bring your check (or cash) to any Coffee Hour, or hand it to Janice or a Coffeehouse Committee Member.
Please include your contact information (name, address, email, phone). Do it now, as soon as you can! And as always, Bravo and Many MANY THANKS to our wonderful FCB Family!
Click here for an updated schedule and list of beneficiaries.
Music Notes, by Ian Garvie
The offertory this week is programmed to recognize the ongoing refugee crisis in Syria. According to Amnesty International, more than half of Syria's population is currently displaced due to the war. More than 4.5 million people are currently seeking refuge in just five neighboring countries — Turkey, Lebanon, Jordan, Iraq, and Egypt. Unfortunately, lack of funding for the ongoing humanitarian crisis means that most of these people are forced to subsist on just $0.70 per day — less than half of the global poverty line set by the United Nations.
     The First Church will be hosting some programming related to the refugee crisis in the coming weeks. In recognition, the offertory will be O wüßt ich doch den Weg zurück by Johannes Brahms (1833 – 1897), sung by community member Louise Brownsberger. The text is a poem by Klaus Groth, entitled "Homesickness II," and is translated as follows:
Oh, if I only knew the road back,
The dear road to childhood's land!
Oh, why did I search for happiness
And leave my mother's hand?
Oh, how I long to be at rest,
Not to be awakened by anything,
To shut my weary eyes,
With love gently surrounding!
And nothing to search for, nothing to beware of,
Only dreams, sweet and mild;
Not to notice the changes of time,
To be once more a child!
Oh, do show me the road back,
The dear road to childhood's land!
In vain I search for happiness,
Around me naught but deserted beach and sand!
     The Senior Choir anthem will be Bogoroditse Devo by Sergei Rachmaninoff (1873 – 1943). The piece comes from his Vespers, a musical setting of the night-time prayers of Slavonic monks. The text is in Old Church Slavonic, and is a hymn to the Virgin Mary.
CRE asks: Love Working With Kids?
This fall, the CRE program is looking for enthusiastic congregants to join the temporary teaching rotation for the Preschool/Kindergarten class, during both the 9 a.m. & 11 a.m. services. This is a temporary commitment, while we search for a permanent teacher.
     Volunteer-teachers are not required to teach on a weekly basis, but serve at least one Sunday a month. If interested, please contact Nate Sellers (nsellers@uubelmont.org) or Wendy Conroy (crebelmont@gmail.com).
Youth Group's Annual Odd Jobs & Leaf-Raking Fundraiser is here
Need help navigating Facebook or learning to use your iPhone? Cleaning? Moving heavy items? Youth Group members can help! Sign up for leaf-raking and other odd jobs during coffee hour or contact Sana Saeed (Youth Director) at ssaeed@uubelmont.org.
A Spook-tacular Party on October 22!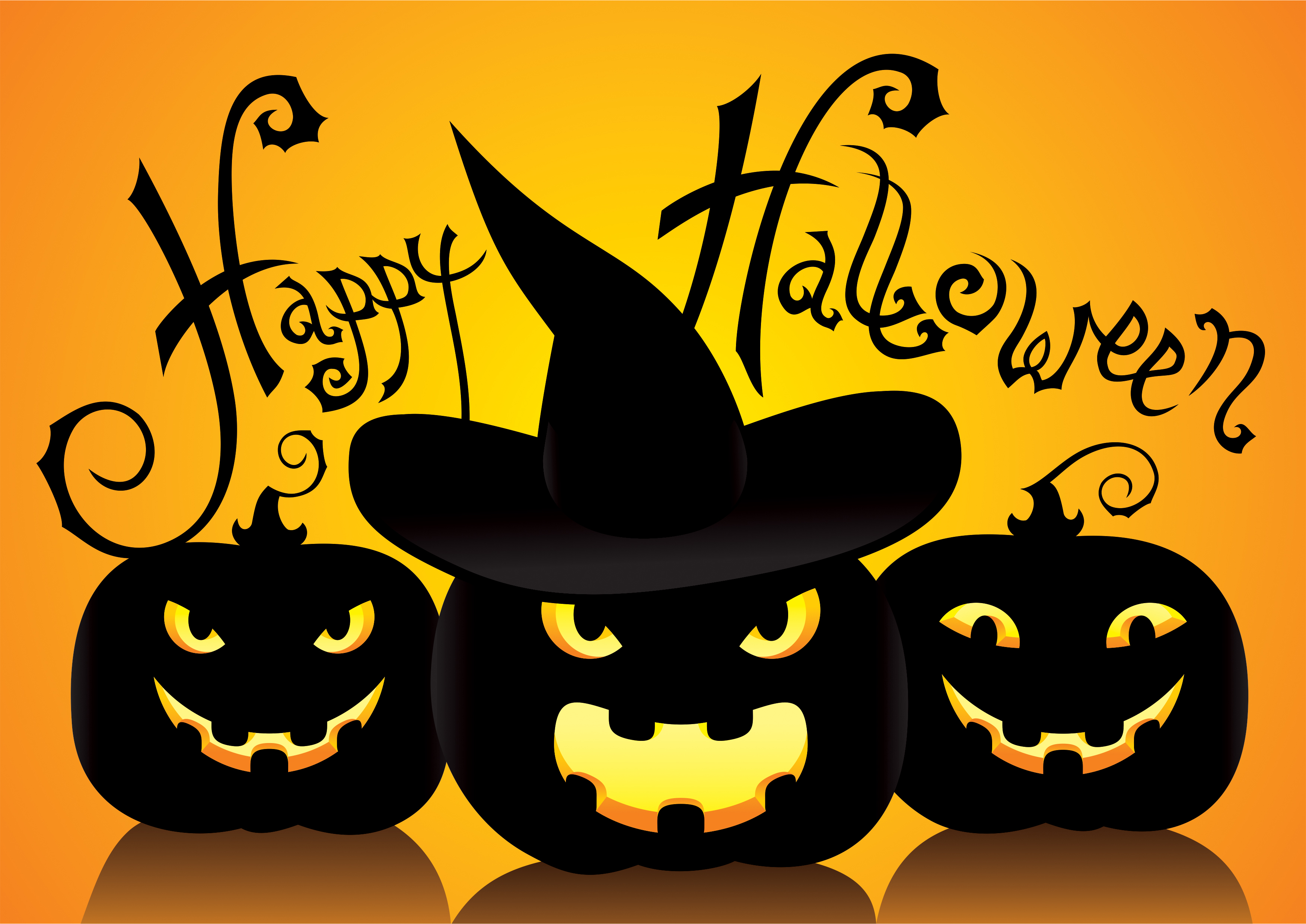 Don't miss the annual Halloween Party: Saturday, October 22 from 5 – 7 p.m. at First Church, organized by the FCB Youth Group! All children of CRE (including 7th & 8th graders) are invited to dress up in their Halloween costumes and join us for pumpkin painting, a spooky walk, a cider donut eating contest and lots of cheese pizza! Suggested donation: $5 per person or $25 per family. PLEASE RSVP by 10/20 so that we can get a count for food and activities at ssaeed@uubelmont.org.
UU Mass Action Presents: The Third Annual Story Slam (like the "Moth" on NPR)
When: Saturday, November  at 7:00 p.m.
Where: First Parish UU Arlington, 630 Massachusetts Ave, Arlington
Theme: Millennials in the Pulpit!
Come hear an all-millennial line-up of story tellers who will be sharing their personal stories about being a millennial and a UU. Ever wish there were more millennial UU's in your congregation? Want to know what millennial are thinking? Then, be sure to make it to this year's Story Slam!
Our emcee for the evening will be Sam Teitel, the 2015 Story Slam winner!
The Story Slam is UU Mass Action's annual fundraising event — come for a night of fun and support UU justice building in Massachusetts at the same time! Tickets: https://2016-story-slam.eventbrite.com
Adult Programs News
The Fall 2016 Adult Programs brochure is online.
Defying the Nazis: The Sharps' War DVD
We have two copies to borrow at the church office — contact Janice to see if they're available before coming by (617-484-1054, ext. 201; office@uubelmont.org). If you have a "WGBH Passport," you can view the program online at pbs.org/show/defying-nazis-sharps-war/.
Belmont UU Alliance Lunch and Tour — Tufts Art Gallery
Wednesday, Oct. 19, 11:45 a.m., Upper Hall
All Women and Men Welcome!
Bring a sandwich and contribution of $1 towards the remainder of the meal. After lunch we'll carpool to the nearby Tufts Art Gallery to view "Mortal Things: Portraits Look Back and Forth," an exhibition about the changing role of artists and subjects and portraiture as a means for examining individual, social, and institutional identities. R.s.v.p. to jzazinski@uubelmont.org or call at 617-484-1054, ext. 201.
Facing Illness Together — Kathy Lind
Thursday, Oct. 20, 7 p.m., Tinkham Room
We welcome you to join our ongoing group as we explore ways to live bravely while facing health challenges — either of our own, or of loved ones for whom we act as caregivers.
     Our group provides a safe place for us to talk about our concerns and our ideas for moving forward. We share strategies for setting goals and living positively with the medical issues in front of us. By nurturing our connections, we comfort and support each other. Through compassionate listening, we help one another understand his or her own challenges.
Fiber Arts Fellowship — Eva Patalas
Thursday, October 20, 8:00 p.m., Location TBD
Enjoy the fun and fellowship of crafting with a genial group on the 1st and 3rd Thursdays of the month. If you knit, crochet, quilt, bead or dabble in other low-mess crafts, please come join us. Projects could include creating items for non-profit organizations such as Caps for Kids, making small gifts for the Holiday Fair or working on personal projects. Everyone is welcome and no commitment is necessary. Contact epatalas@uubelmont.org with questions and for location.
Science and Spirituality — Ken and Nicole Bernstein
Thursday, Oct. 20, 7:30 p.m., Conference Room
 We will meet to discuss Eugen Herrigel's "Zen in the Art of Archery". This book, written by a westerner in Japan studying archery under a master, explores achieving an experiential understanding of Zen, with themes of discipline, focused practice, the student/master relationship, and the "thoughtless" control of one's body via the breath. Please contact Ken (klbernstein1@verizon.net ) if you wish to be placed on our list.
Potluck and Program with Simon Andrews — Adult Programs Committee
Friday, Oct. 21, 7 p.m., Upper Hall
Join the Adult Programs Committee for an all-church potluck supper. RSVP with what you'll bring to landerson@uubelmont.org. Our program speaker is our new organist, Simon Andrews. He'll share with us a little of what inspires him, musically and professionally.
Parenting Kids with Challenges — Melissa Irion
Friday, Oct. 21, 7:30 p.m., Library
Does your child have special challenges? Has he/she been diagnosed with Aspergers, ADHD, or sensory problems? We will offer support and share experience in a non-judgmental space. Childcare upon request. Snacks provided.
Putting Our Dollars Where Our Values Are: A Church-Wide Conversation on Fossil Fuel Divestment — FCB Green
Sunday, Oct. 23, 12:30 p.m., Library
All congregants are encouraged to attend an informational session on fossil fuel divestment. Panelists Reverend Fred Small, formerly minister of First Parish in Cambridge (UU), and Tim Warren, who chaired the Investment Committee there during divestment, will discuss the decision processes and financial experiences of another UU congregation, as well as UU values in relation to divesting.
     The attendees will be able to ask questions and refreshments will be served.
Approaching the Election — Mike Widmer
Tuesday, Oct. 25, 7:30 p.m., Parish Hall
As we approach the denouement of these past crazy months of election campaigning, Mike Widmer, who has had a long career in politics and government, will reflect on what he sees and how he interprets the current political landscape. What might the election results be and what can we anticipate in a new presidency?
     Following his remarks, there will be time for discussion.
Hootenanny/Jam Session — Jon Svetkey and friends
Wednesday, Oct. 26, 7:30 p.m., Parish Hall
Are you a closet guitar hero with no band? A great shower singer? Then we've got just the thing for you: a good old fashioned Hootenanny. Bring along your portable acoustic instrument (i.e., guitar, mandolin, banjo, harmonica, shaker, suitcase, jaw harp, spoons…), your voice or just yourself and — most of all — bring your enthusiasm. And your iPads, iPhones etc. so we can access words to the songs. We'll have copies of "Rise Up Singing." All levels encouraged!
First Church Book Group — Karl Klasson and Anne Stuart
Wednesday, Oct. 26, 7:30 p.m., Library
Our October selection, Nothing to Be Frightened Of by Julian Barnes, was designated by the New York Times as a Best Book of the Year.
     Barnes gives us a memoir on mortality that touches on faith and science and family as well as a rich array of exemplary figures who over the centuries have confronted the same questions he now poses about the most basic fact of life: its inevitable extinction.
     If the fear of death is "the most rational thing in the world," how does one contend with it? An atheist at twenty, an agnostic at sixty, Barnes looks into the various arguments for and against and with God, and at the bloodline whose archivist, following his parents' death, he has become — another realm of mystery, wherein a drawer of mementos and his own memories (not to mention those of his philosopher brother) often fail to connect.
     Deadly serious, masterfully playful, and surprisingly hilarious, Nothing to Be Frightened Of is a riveting display of how this supremely gifted writer goes about his business and a highly personal tour of the human condition and what might follow the final diagnosis.
     The Book Group is always open to new members and does not require a continuing commitment. Please contact Anne Stuart at astuart@uubelmont.org with questions and to confirm attendance. Happy reading!
Experiencing the Pyramids — Edwin Taylor
Sunday, October 30, 12:30 p.m., Library
Strictly speaking, the Pyramids is not a religious subject, but the journey is full of implications, both personal and cultural. The pamphlet "Experiencing the Pyramids" describes Edwin Taylor's 1978 two-day visit to the Pyramids of Giza. On the first day a guide taught Edwin the system of baksheesh (bribes) used to enter passageways usually forbidden to the public.
Beyond Ferguson: Bridging Class, Cultural and Racial Separations — Social Action Committee
Sunday, October 30, 7 p.m., Library
Please join members of the Belmont Religious Council, Belmont Against Racism, the Belmont police department, First Church Belmont Social Action Committee and graduates of YouthBuild as we continue our discussion about how to end racism in Belmont and in the wider world.
Celebrate the Bard of Avon with Musica Sacra
Have you gone the entire year without realizing this year is the 400th anniversary of Shakespeare's death? Musica Sacra, directed by Mary Beekman, will honor the bard with settings of his works in their concert In music is such art, taking place Saturday, Oct. 22 at 8 p.m. at 1st Church Congregational, 11 Garden St. in Cambridge. Tickets are available at www.musicasacra.org or by calling Mary Beekman.
Looking for Elder Companion
Bea de Muinck Keizer's daughter is looking for someone who can be a companion to Bea once or twice a week.
     This spring Bea moved into assisted living at Neville Place in Cambridge and although she likes her new home, she does not drive anymore and is looking for additional companionship during the week.
     She would very much enjoy someone who is engaging, has patience with her forgetfulness, and who has a car, to come by for 2 to 3 hours, 2 days a week, and either keep her company or take her where she might like to go (grocery store, bank, CVS, library, etc).
     Hours are flexible, but should be during the day (before 5 p.m.). Ideal part-time job for a college student, retiree or a parent who may have some time during the day when kids are at school.
     Hourly rate $15/hr. plus gas mileage (at federal mileage rate). Please contact her daughter Juliana Spofford via julianas@charter.net or call 508-735-6011 if you are interested or know of someone who might be.
Program and Committee News & Events
From the Membership Committee
Ushers Needed
Please consider helping out with the worship services by signing up to be an usher. You can sign up online (tinyurl.com/fall-ushering) or on the Ushering sign up poster in the Upper Gathering Hall during coffee hour. Thanks for your help.
Grow Clinic!

About 10% of Grow Clinic children are homeless and live in shelters. Remember to pick up a Grow Clinic shopping list next time you're at church or bring a Special Request. Many thanks!
September and October: Protein Power!!! (peanut butter, canned tuna or chicken, canned stews, infant strained chicken/beef/turkey). Collection baskets are in the Lower Hall and Sanctuary vestibule.
Food: One of the Most Important Medicines
Caring Connection
The Caring Connection provides support to members of our community who need short-term help. Please let us know if you or someone you know would benefit from our support. Contact Laurie Graham at caring@uubelmont.org or Janice at the Church, 617-484-1054, ext. 201.
Lay Pastoral Care Team
The Lay Pastoral Care Team works with and supports the senior minister in reaching out to members and friends of the First Church who are adjusting to change, loss, illness or death. We share in moments of celebration and happiness. We reach out to those who are unable to get out and who would like a visit. Please contact us through the Web site or the church office if we might be of help or comfort.
Connect with UU actions, events & resources
Next issue: October 25
The next issue of The Unitarian is Tuesday, October 25. Please send announcements, news, events, and other submissions to office@uubelmont.org by noon on Wednesday, October 19. Submissions may be edited for space and clarity.
Church Staff
Senior Minister: Rev. David Bryce — 617-484-1054, ext. 202; dbryce@uubelmont.org
Intern Minister: Andrea Spencer-Linzie — 617-484-1054, ext. 207; aspencer-linzie@uubelmont.org
Minister Emeritus: Rev. Dr. Victor Carpenter — 617-676-6186; vcarpenter@uubelmont.org
Minister of Music Emerita: Rev. Alfa Joy Radford — alfajoy@comcast.net
Director of Music: Ian Garvie — 617-484-1054, ext. 206; igarvie@uubelmont.org
Organist and Assistant Music Director: Simon Andrews — 617-484-1054, ext. 206; sandrews@uubelmont.org
Acting Director of CRE: Nate Sellers — 617-484-1054, ext. 205; nsellers@uubelmont.org
Director of Youth Programs: Sana Saeed — 617-484-1054, ext. 204; ssaeed@uubelmont.org
Adult Programs Advisor: Lillian Anderson — 617-484-1054, ext. 207; landerson@uubelmont.org
Church Administrator: Janice Zazinski — 617-484-1054, ext. 201; jzazinski@uubelmont.org
Membership Coordinator: Jim Staton — 617-484-1054, ext. 207; jstaton@uubelmont.org
Sexton: Luis Carrion — 617-484-1054
Office hours: Monday – Friday, 9 – 3
617-484-1054 | office@uubelmont.org
Street:      404 Concord Ave., Belmont
Mailing:   PO Box 113, Belmont, Mass. 02478
Parish Board, 2016 – 2017
President: Ana Hammock — ahammock@uubelmont.org
Vice President: Catherine Claypoole — cclaypoole@uubelmont.org
Treasurer: Penny Schafer — pschafer@uubelmont.org
Clerk: Downing Cless — dcless@uubelmont.org
Ex-Officio President: Todd Schatzki — tschatzki@uubelmont.org
Trustees
Lauren Corning
Deveaux Duckworth
Peter Guthrie
Jackie James
Eloise McGaw
Sara Oaklander
Marion Westgate
Parish Board minutes are available online and are posted on the Upper Gathering Hall bulletin board.
Reverend Bryce's Spring 2017 Sabbatical
Please visit uubelmont.org/sabbatical for details about pulpit and pastoral coverage while Rev. Bryce is away, from January to June 30, 2017.
Support & stay in touch with FCB
 

When you shop at AmazonSmile, First Church in Belmont receives 0.5% of the purchase price.

 

Our Facebook page is regularly updated with news, events & programs – no account needed.
facebook.com/uubelmont