Click here to download a printable Unitarian (PDF)
Sunday Worship — May 29
Talking About God — Rev. John Nichols
As an interim minister I have found that "God-talk" is a sensitive point in most congregations. This will be a reflection on what a theist means when he/she talks about God. It's not what most people think…
John Nichols has served as settled minister to three congregations: in Canton, Mass., Hinsdale, Illinois and, for 23 years, Wellesley, Mass. He is currently minister emeritus of the Wellesley congregation. He has served ten congregations as an interim minister, including Belmont from 2002 – 04. He has written two books and is finishing a third.
Welcome and Announcements: 9 a.m. Ana Hammock; 11 a.m. Jackie James
9 a.m. Ushers: Ana Hammock & Sara Oaklander
11 a.m. Ushers: Pam Andrews
Lay Pastoral Care: 9 a.m. Devon Beckett;  11 a.m. Martha Spaulding
The flowers on the Chancel Table this Sunday are given by Pat Paul in loving memory of her husband, Bill, and her friend, Mary Harsch.
Services at 9 & 11 a.m.; childcare is provided.
Sunday, June 5: Justice Sunday — Rev. William Schultz, President, UU Service Committee
Reflections from Rev. David Bryce, Senior Minister
Clash of Values
I have been reading a history of China which speaks to the conflict between Confucian values and the values of industrialization.
     The author of the book (John Fairbank) claims that Confucian values included moral self-cultivation, a belief that agriculture (particularly rice) was the basis of both economics and a good society, and tended to dismiss merchants (and by extension, business) because they only sold on items, they did not create things the way farmers did.
     But the author then goes on to say that at one point in the eighteenth to nineteenth century China attempted to combine Confucian values with western-style industrialization. And he dismisses (my word) this attempt.
     One point struck me in particular. The author says that industrialization (at the time, steam) brings its own values.
     I am enough of a Humanist to know that changes is society do bring changes in perception and in values and moral codes.
     I have referred in sermons (including a sermon just a few weeks ago) to the Axial Age when prophets of various religions declared a new morality: that all human beings, kings and paupers alike, are under the law of God (or the God equivalent in that religion) and therefore under the rule of moral conduct.
     So the general concept of change challenging old codes is something I recognize.
     However, I have long felt that there are eternal standards and that there is a moral code that we are working ourselves towards that is pre-existent even if not yet within our perception. Very theistic. And quite paradoxical for a non-theistic Humanist.
     And, it is what I believe.
     And so I have long felt that any economic system–whether capitalism, socialism or whatever else we may come up with in the future—must fall under and be guided by that moral code.
     And so to the extent that capitalism is founded in and encourages greed, self-interest and selfishness, these must be countered by an internalized social moral code which recognizes our common humanity, community and our need to care for one another. And I have believed that this should be expressed through individual behaviors based upon that internalized moral code of conduct, and through government regulation of business and through government provision of a welfare system.
     But if capitalism (or any other economic system) brings its own moral code, one that finally overwhelms religious moral codes, where shall we find ourselves?
     May it always be that true morality guides all of our actions and that we are able to combine our values with whatever systems of society we develop.
FCB's 37th Annual Chamber Music Concert, June 5
Music for a good cause is the occasion on Sunday, June 5th at 8:00 p.m. at The First Church in Belmont Unitarian Universalist, as area artists present the 37th Annual Chamber Music Concert.
     Admittance is by donation and all proceeds will benefit the Pediatric SPARK (Supporting Parents and Resilient Kids) program at the Boston Medical Center. This program helps Boston's highest risk children (5 and under) whose lives are affected by significant medical, emotional and behavioral challenges.
     A very special program is planned, as once again The First Church celebrates the handsome harpsichord, built and given to the church in 1979 by Harrison Radford, a gift which marked the origin of the annual event.
     The June 5th program will feature vocal and instrumental music by a very accomplished and talented group of performers. Highlighting the program will be:
a stirring Hummel concerto for trumpet, performed by Ned Searls
a melodic Marcello oboe concerto performed by Luke Gallagher on oboe, and Dylan Sauerwald on harpsichord
a stunning Dvorak trio featuring Boston Ballet Orchestra's and Waltham Philharmonic Orchestra's Ken Stalberg on violin, performer and composer Steve Laven, on cello, and choir director and theory teacher, Shaylor Lindsay on piano.
a special Mozart sonata for four hands performed by First Church's own Director of Music, Ian Garvie, and Assistant Director of Music, Dylan Sauerwald.
beautiful vocal performances from Camila Parias, soprano, of the Boston Camerata, Handel and Haydn Society, and La Donna Musicale among others, and by Clare McNamara, mezzo-soprano, of the Handel and Haydn Society, the Lorelei Ensemble, and the Apollo Master Chorale, among others.
A dessert reception will follow the concert. For more information, 617-484-1054, ext. 201.
Mark your calendar for the All Church Picnic:
Sunday, June 12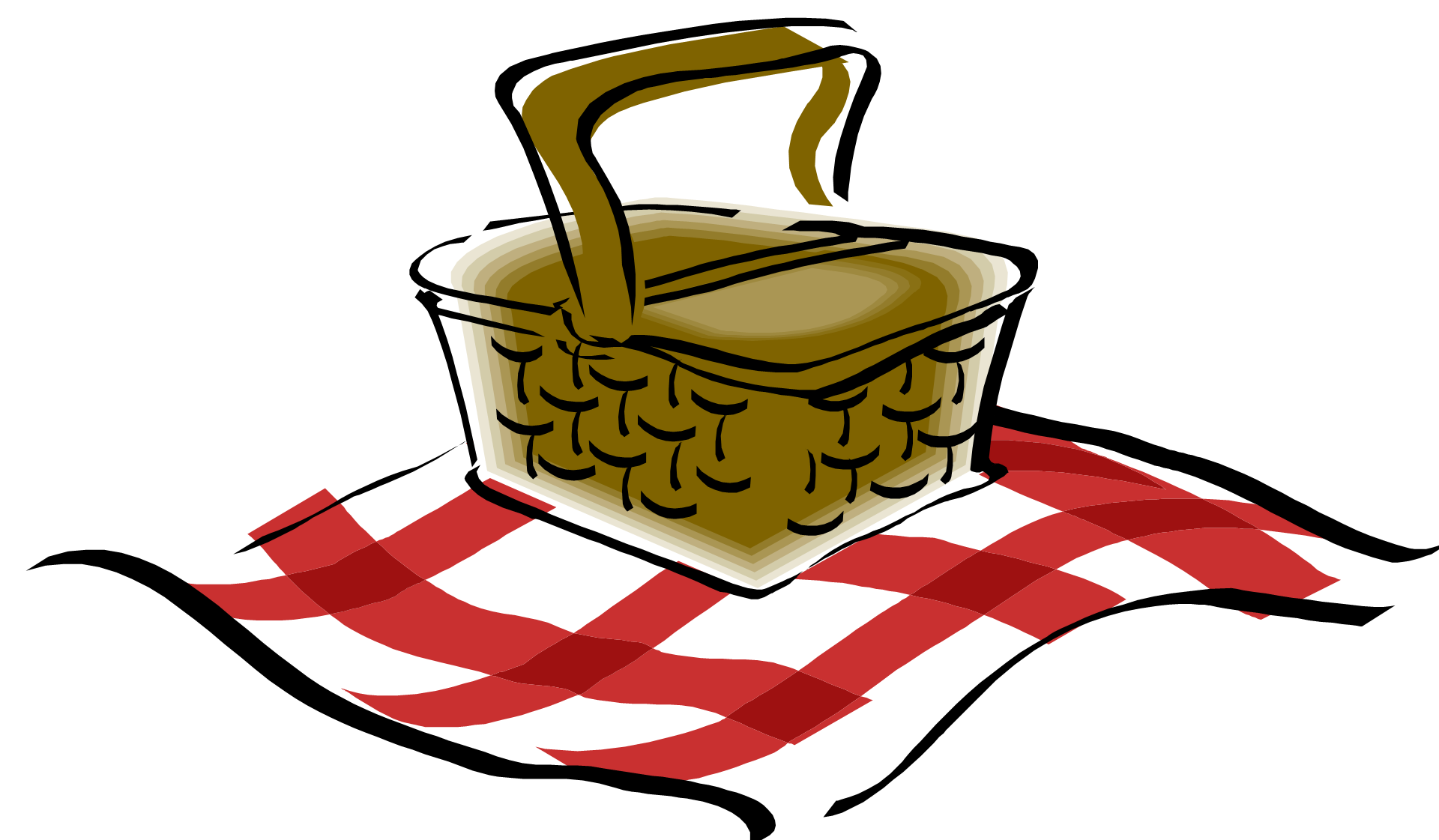 Mark your calendar and plan to attend the annual All-Church Picnic immediately following the 11:00 service on Sunday, June 12. There will be delicious food including burgers, chicken, hot dogs and vegetarian options, lots of yummy salads, and of course, dessert. The cost is $5.00 per person, $20 max per family. Children 3 and under are free.
Salad Contest
Don't miss the annual First Church Salad Contest! Bring your favorite salad to share at the picnic – green salads, pasta salads, fruit salads; all types are welcome. Please bring your salad to the kitchen the day of the picnic and enter your name on the list to be part of the contest. Then at the picnic everyone will vote for their favorite. We serve over 200 people at the picnic, so the more salads, the better!
Volunteers
We will have a sign-up sheet at coffee hour listing different opportunities for people to help with this fun annual event — volunteers needed to help run games for kids, grill, sell tickets, set-up, clean-up, shop, etc. If you have any questions, or would like to help out, please e-mail or call Melissa Irion at fellowship@uubelmont.org or 617-571-9391.
Children's Religious Education: It Takes a Congregation
When I was a kid, I used to go to the cemetery on Memorial Day with my grandmother to place flowers on the gravestones of her parents. It is a ritual tradition that I remember with a sense of warmth and bright sunshine, peace-filled and colorful. My grandma's actions were measured and caring. Her son, my uncle, goes to tend the graves now, carefully clipping the grass around the edges and brushing the anthills away. Even though I can't go there physically each year, I still do so in my mind as I remember my father, grandparents, and other family members.
     The Sunday of Memorial Day weekend, the children in grades 1-6 will learn about Memorial Day and memorial services, and have a chance to remember loved ones who are gone from their lives in a ritual of memory. (They should plan to bring a photograph or object that represents their loved one, which they will place on our altar.)
     Rituals mark the beginnings and endings of special times in our lives. Each church year there are worship services that serve this purpose: Water Communion (our ingathering ceremony), holiday and holy day services, New Member Sunday, and Flower Communion (recognizing that we are part of a community although we tend to disperse for the summer), are a few of them.
     Recently, the kids in the Grade 3-4 classes learned about Child Dedications. These can take place at whatever age the parents and children wish to hold it; so if you are interested in this ritual, speak to Rev. Bryce if you are interested in having your child or children dedicated.
     Rituals may also be part of our daily lives. In the last week, I was invited to have dinner with a family and enjoyed the ritual they practice before the start of their meal: they ring a bell three times, holding themselves in silence and stillness until the last ringing sound has faded away. Then each person at the table shares what they are grateful for on this day. Similar to saying "grace", their practice brings them into a place of presence and receptive gratitude for each other, the blessings in their lives, and the food on their table. It was a wonderful pause before we ate; a chance for bodies, minds and spirits to catch up and integrate after an active and busy day or work, school and play.
     Rituals are an aspect of self-care and spiritual care in groups (such as families and congregations). What rituals do you and your family practice daily? Which ones mark the cycles of the year? How do you remember those you loved who are no longer living? Consider sharing your rituals with others.
     And be sure to mark your calendars now so you will remember to bring flowers on June 12th for the Flower Communion – bring one each for yourself and the members of your family, and then bring an extra for someone who wasn't able to get one ahead of time. It will be an extra special Flower Communion because the group that is traveling to Transylvania will be commissioned and the beautiful wall-hanging, made up of squares created by many of our children, will be shown to the congregation. This wall-hanging is a gift to our Partner Church in Desfalva from the children of First Church in Belmont. I can't wait for you to see it. And I am looking forward to presenting it to our Partner Church.
~ Charlotte Lehmann, Acting Director of Children's Religious Education
Office hours: Tues-Weds, 10 a.m. – 6 p.m. E-mail: clehmann@uubelmont.org.
Fun for all ages:
June 12th, Flower Communion, multigenerational worship services at 9 a.m. and 11 a.m. If your family would like to light the chalice or help with ushering, please contact the CRE Office (crebelmont@gmail.com). The annual end-of-year fellowship picnic follows at 12:30 p.m. Food and fun for all!
Children's Religious Education Program Registration and Information:
Consider registering your children for CRE early for 2016-17 using the registration link found on the Children's Religious Education page of the FCB website (uubelmont.org/childrens-re/) which allows you to register children from birth through 12 thgrade. All children must be registered for CRE.
Sandy Island Registration is Open!
12th Annual Sandy Island Retreat, September 16-18, 2016
The Fellowship Committee would like to invite you to join us for the popular First Church Sandy Island Retreat. This is a wonderful opportunity to kick back, relax, and meet new and old friends after a long summer. Sandy Island offers recreational opportunities for people of all interests and ages.
     Information and the registration link are online: uubelmont.org/sandy-island-church-retreat/
     Questions? Contact Ariane Frank and Martin Plass at fellowship@uubelmont.org
Aging in Community — a Community Conversation
Since so many members of the congregation attended our many programs concerning of end-of-life issues, I thought you might be interested in attending this program. For more information contact Lillian at landerson@uubelmont.org.
"Senior Cohousing: Taking Charge of the Rest of your Life"
June 5, 2-4:30 p.m., Watertown Free Public Library, 123 Main St., Watertown
Senior cohousing is an innovative model for housing seniors that started in Denmark and is now taking off in the USA. Cohousing enables seniors to take control of the inevitable and live as independently as possible, as long as possible, within a community of peers. It's an entirely new way to house ourselves as we age—with dignity, independence, safety, mutual concern, and fun. Register at https://www.eventbrite.com/e/senior-cohousing-taking-charge-of-the-rest-of-your-life-tickets-24805533017.
Adult Programs News
First Church Programming for Young Adults
Thursday, June 9, 7:30 p.m., Conference Room
There will be a discussion to explore the possibilities of creating programming for young adults (18-35) on Thursday, June 9th at 7:30 p.m. in the Conference Room. If you are interested in being part of this discussion but can't attend the meeting contact Lillian at landerson@uubelmont.org.
New Group Forming in the fall — "Next Chapter"
Are you thinking about retirement, about to retire, are retired, or considering (or in) retirement? The Next Chapter support/discussion group will consider major emotional, social, and spiritual issues for those of us who are either considering or are in that major transition. We will explore our hopes, fears, losses, gains, surprises, barriers, and struggles throughout these transitions. The members of the group will decide on the topics for each session based on our life experiences. We will meet monthly on the second Tuesday of the month from 7:30-9 p.m. from October – June. Facilitator: Rick Hawkins. If you would like more information or would like to participate contact Lillian Anderson at landerson@uubelmont.org.
First Church Book Group — Karl Klasson and Anne Stuart
Wednesday, May 25, 7:30 p.m., Library
Our May book is the dazzling Life After Life by Kate Atkinson; a synopsis about the book from Goodreads.com is posted below.
On a cold and snowy night in 1910, Ursula Todd is born, the third child of a wealthy English banker and his wife. Sadly, she dies before she can draw her first breath. On that same cold and snowy night, Ursula Todd is born, lets out a lusty wail, and embarks upon a life that will be, to say the least, unusual.
     For as she grows, she also dies, repeatedly, in any number of ways. Clearly history (and Kate Atkinson) have plans for her: In Ursula rests nothing less than the fate of civilization.
     Wildly inventive, darkly comic, startlingly poignant — this is Kate Atkinson at her absolute best, playing with time and history, telling a story that is breathtaking for both its audacity and its endless satisfactions.
Hootenanny/Jam Session — Jon Svetkey
Wednesday, May 25, 7:30 p.m., Parlor
Are you a closet guitar hero with no band? A great shower singer? Then we've got just the thing for you: a good old fashioned Bring along your portable acoustic instrument (i.e., guitar, mandolin, banjo, harmonica, shaker, suitcase, jaw harp, spoons…), your voice or just yourself and — most of all — bring your enthusiasm. And your iPads, iPhones etc. so we can access words to the songs. We'll have copies of "Rise Up Singing". All levels encouraged! Save the date — the next session will be on June 22!
Jobseeker Buddy Group — Martin Plass
Tuesdays, 10 – 11:30 a.m., Library
The Jobseeker Buddy Group is a small support group for people looking for new or better jobs. We provide encouragement, feedback, ideas, résumé suggestions, job leads, unemployment assistance, advice and networking opportunities to each other. Questions: jobseekers@uubelmont.org. For a list of jobs that are sought visit: uubelmont.org/jobseekers-buddy-group/.
Caring for Older Adults — Miriam Baker and Deborah Blumberg
Thursday, June 2, 7:30 p.m., Conference Room
Many people are juggling jobs, families and their parents' or other family members' increasing medical needs, frequent emergencies and ongoing need for care. How do we cope with the needs of our loved ones and find some balance in our own lives? What do we need to learn as we take on this task? How do we find information and community? If you find yourself in this position, you are welcome at this group for discussion and support. This is a drop-in group so please attend when it is convenient for you.
Fiber Arts Fellowship — Eva Patalas
Thursday, June 2, 8 p.m., Location TBD
Enjoy the fun and fellowship of crafting with a genial group on the 1st and 3rd Thursdays of the month. If you knit, crochet, quilt, bead or dabble in other low-mess crafts, please come join us. Projects could include creating items for non-profit organizations such as Caps for Kids, making small gifts for the Holiday Fair or working on personal projects. Everyone is welcome and no commitment is necessary. Contact Eva with any questions.
Program & Committee Updates
UUSC.org: Unitarian Universalist Service Committee Team Monthly Note (May)
The UUSC invites you to attend Justice Sunday on June 5th. Not only does this yearly event inspire us through the stories of UUSC's work, but it also reminds us of First Church ties to its origin in the thirties.
     This year's Justice Sunday is especially meaningful as our guest, the Rev. Dr. William Schultz, is preaching one of his last sermons as the outgoing President and CEO of the organization. His distinguished career also includes directing Amnesty International and the presidency of the UUA among many other accomplishments.
     Special refreshments and UUSC literature will be available at both coffee hours. For a very easy way to help the UUSC today, go to the website action center to sign one of its important petitions.
~ Alice Trexler for the UUSC Team
Belmont Food Pantry
First Church members staff the opening of the Belmont Food Pantry on the second Tuesday of every month. There will be a sign-up table after Sunday's service to recruit volunteers for the months of June through September.
     Volunteers work for about 90 minutes, from 5 – 6:30 p.m. Please stop by the sign-up table in the Gathering Hall to volunteer to help out one evening during the upcoming months.
Grow Clinic!

Here are a few of "their favorite things"… Baby Foods (Stages 1 & 2). Enfamil with Iron. Vegetable or Corn Oil. Boxed Infant Cereals. Cheerios. Flintstone Chewable Vitamins. Parmalat Milk.
     May and June Special Request: Your favorite items from the shopping list — pick one up in the Lower Hall or outside the Sanctuary.
     Food: One of the Most Important Medicines
Caring Connection
The Caring Connection provides support to members of our community who need short-term help. Please let us know if you or someone you know would benefit from our support. Contact Laurie Graham at caring@uubelmont.org or Janice at the Church, 617-484-1054, ext. 201.
Lay Pastoral Care Team
The Lay Pastoral Care Team works with and supports the senior minister in reaching out to members and friends of the First Church who are adjusting to change, loss, illness or death. We share in moments of celebration and happiness. We reach out to those who are unable to get out and who would like a visit. Please contact us through the Web site or the church office if we might be of help or comfort.
Connect with UU actions, events & resources
Easy ways to support & stay in touch with FCB
When you shop at AmazonSmile, First Church in Belmont receives 0.5% of the purchase price.

Our Facebook page is regularly updated with news, events & programs – no account needed!
facebook.com/uubelmont
Next issue: May 31
Please send your announcements, news, events, and other submissions to office@uubelmont.org by noon on Wednesday, May 25. Please note that items may be edited for space and clarity.
Unitarian Deadlines through August 2016
June 7, last "regular" issue: Deadline June 1
June 14, "Lay Led Service" issue: Deadline June 8
Midsummer issue: July 26: Deadline July 20
Tuesday, September 6, 2016: Deadline August 31
Church Staff
Senior Minister: Rev. David Bryce — 617-484-1054, ext. 202; dbryce@uubelmont.org
Minister Emeritus: Rev. Dr. Victor Carpenter — 617-676-6186; vcarpenter@uubelmont.org
Minister of Music Emerita: Rev. Alfa Joy Radford — alfajoy@comcast.net
Director of Music: Ian Garvie — 617-484-1054, ext. 206; igarvie@uubelmont.org
Organist & Assistant Music Director: Dylan Sauerwald — 617-484-1054, ext. 206; dsauerwald@uubelmont.org
Acting Director of CRE: Charlotte Lehmann — 617-484-1054, ext. 205; clehmann@uubelmont.org
Director of Youth Programs: Julie Ennis — 617-484-1054, ext. 204; jennis@uubelmont.org
Adult Programs Advisor: Lillian Anderson — 617-484-1054, ext. 207; landerson@uubelmont.org
Church Administrator: Janice Zazinski — 617-484-1054, ext. 201; jzazinski@uubelmont.org
Membership Coordinator: Jim Staton — 617-484-1054, ext. 207; jstaton@uubelmont.org
Sexton: Luis Carrion — 617-484-1054
Office hours: Monday – Friday, 9 – 3
The church office will be closed Monday, May 30, for Memorial Day.
617-484-1054 | office@uubelmont.org
Street:       404 Concord Ave., Belmont
Mailing:   PO Box 113, Belmont, Mass. 02478
Parish Board, 2015 – 2016
President: Todd Schatzki — tschatzki@uubelmont.org
Vice President: Ana Hammock — ahammock@uubelmont.org
Treasurer: Penny Schafer — pschafer@uubelmont.org
Clerk: Downing Cless — dcless@uubelmont.org
Ex-Officio President: Carolyn Howard — choward@uubelmont.org
Trustees
Catherine Claypoole
Deveaux Duckworth
Betsy George
Peter Guthrie
Jackie James
Sarah Oaklander
Jack Weis
Parish Board minutes are available online and are posted on the Lower Hall bulletin board.