Click here to download a printable version of The Unitarian (pdf file)
Sunday Worship — March 13
Multigenerational Service: Celebrating Our Differences
9 a.m.: Junior Choir and Nova Choir
11 a.m.: Chancel Choir and Senior Choir
Welcome and Announcements: 9 a.m. Jack Weis; 11 a.m. Catherine Claypoole
9 a.m. Ushers: Betsy Klimasmith & Ana Hammock
11 a.m. Ushers: Alan Cantor & Margaret Marks
The flowers on the Chancel table this Sunday are given by Eva Patalas in memory of her mother, Jozefa Patalas.
Services 9 & 11 a.m.; childcare is provided.
Sunday, March 20: — Major Music Sunday presents Mozart's Requiem; one service at 10:30 a.m.
Reflections from Rev. David Bryce, Senior Minister
I am writing this on February 29 — Leap Day.
     Leap Day is an admission that we are not perfect. Or maybe it is an admission that the world, even the universe, are not "perfect."
      Either we are not able to properly calibrate the length of Earth's year and divide it into a set of equal parts or the length of the Earth's year is not conducive to doing so.
     In fact, the Earth and its orbit are not "perfect."
      That was not always understood.
     Johannes Kepler had a model of the universe in which "he conceived of the planetary orbits as embedded in concentric spheres that were separated by perfect polyhedral shapes."
     How nice if the world — and life in general — were so orderly that we could experience everything as symmetrical and sensible.
     Alas for us who would like things that way, life is untidy. It surprises and disappoints — and it surprises and excites.
     Most of us long for some sense of stability in at least some areas of our lives. For those who seek societal and political stability the more things change the more insistent they become that things return to "the way they were" — whether they were ever actually that way or not.
     I am enrolled on a social media site and find myself sometimes repelled by the level of profanity that is used. I swear (pun intended) that the use of foul language on social media, but also on public media (television) has increased dramatically over the past few years.
     It is so unnecessary to use such language. It demeans the user and offends many listeners.     I confess that in my lesser moments I view those who fill their social media postings — and those television writers who fill their television scripts — with foul language to be crass and stupid. In truth they are not stupid, merely crass.
     I find myself yearning for that long-off and never-actually-was-time when people were better educated and expressed themselves more eloquently. I also confess to occasionally — really, very rarely — yielding to the impulse to use profane language myself. Perhaps once every few years. And almost always while alone in my car. But I always feel badly about it.
     But the point is that as the condition worsens, as profanity shows up more and more, I find myself more bothered by it and more convinced that there was a Golden Age to which we ought to return.
     It is that false vision of the Golden Age of the past, and the false hope that we can return to it, that I am thinking about.
     I see so many today who I believe in and long for an America that never was and long for a return to it: an America where everyone was happy with their lot (including women and gays and African-Americans), where everyone was religious — the "right" religion, where everyone had a middle-income job, where taxes were low and where we lived in a world that was safe because America was strong.
     In our world that is changing and "globalizing" there are people more fervent than ever in their desire to return to that Golden Age.
     But that world never existed.
     We live in a world of religious diversity — and ethnic and cultural diversity.
     That disappoints some; I hope it excites us.
     May we all keep our vision on the future and what could become rather than on the past and what never was.
Daylight Savings Time begins Saturday, March 12
Remember to set your clock ahead ("spring forward") one hour on Saturday night.
Sunday, March 13 — Youth Group Multigenerational Event
Transcending the Gender Binary: How to be an Ally and an Activist; Facilitated by translategender.org — Sunday, March 13, 12:30-2:30 p.m., Parish Hall
How do you gender yourself and others? This workshop utilizes experiential activities to investigate the gender binary through informative conversation and an introductory deconstruction of interlocking forms of systemic oppression.
     We will explore the connections among gender identity, biological sex, and sexuality in an effort to unravel the complexities and meanings of gender. Participants will be offered tools to aid them in becoming an activist and an ally in the gender justice movement. Light refreshments will be served.
Stewardship Drive – Pledge by 

March 10

 for Honor Roll and Torte Drawing
With pledges from 164 First Church families and individuals, the 2016 March Stewardship Drive is off to a strong start, raising $426,000 in pledges so far (about 70% of our target).  But we still need $175,000 to reach our $601,000 pledge target.  If we receive your pledge by this Thursday, March 10, your name will be included in the Stewardship Honor Roll to be posted in church this Sunday, March 13.   Many have already responded to the call to increase their pledge amounts over last year's levels.  Will you join them?  Our total pledge dollars have actually dipped slightly during the past two years due to the loss of several generous long-time donors, so it takes increases from the rest of us, including new members and friends, to make up that difference and meet the increased budgetary demands for the 2016-17 church year.
Added Bonus:  All names on the Honor Roll are eligible to win a delicious Black Forest Torte by Ariane Frank!
Pledging is easy!
With thanks,
The First Church Stewardship Committee – Roger Read, Chair

Children's Religious Education: It Takes a Congregation
Friends: I'm taking a little break this week from writing the newsletter column. Between planning the March 13th multigenerational worship service and my Clinical Pastoral Education (CPE) assignments, as well as regular duties of the job and life, and having my laptop out for repair, I have my hands a bit too full and need to let something go. I hope you, too, recognize when something needs to give in order for you to maintain good self-care. See you in church on Sunday, March 13th when we will sing about Spring-time diversity and celebrate our differences.
Blessings in this season of anticipation and hope!  ~ Charlotte
Mark Your Calendars – Family Friendly Fun
Spring multigenerational worship service on 3/13. Readers needed. All FCB choirs sing this morning. Daylight Savings Time (DST) begins, turn clocks forward the night before.
"Transcending the Gender Binary: How to be an Ally and an Activist" – a Youth Programs multigenerational event on 3/13 in the Parish Hall from 12:30-2:30 pm. FMI: contact Julie Ennis.
Beyond Shelter annual "picnic" on 3/26 – FMI: please contact CRE or Patricia Garcia. This is Easter weekend.
CRE Volunteer Opportunities for All at FCB
Sign up to teach in any of the CRE classes on Sunday mornings: tinyurl.com/teachCRE. You will need to have recent background check (done by FCB in the last 2 years) or submit a new one using the form on-line: http://uubelmont.org/coriandsori/.
Would your family like to lead the Chalice Lighting during the worship service one Sunday this year? CRE is coordinating this effort to involve families in this element of the worship service on the 2nd and 4th Sundays of each month. Click to sign-up: tinyurl.com/chalicelighting. You will receive an e-mail reminder.
Non-parent teacher-volunteers are needed to assist our Childcare Provider, Denise Azar, in the Nursery at 9 and 11 am each Sunday. You can easily sign-up for this volunteer opportunity here: tinyurl.com/sundaynursery. You will receive an e-mail reminder.
Children's Religious Education Program Registration and Information:
If you haven't registered your children for CRE, please do so ASAP using the registration link found on the Children's Religious Education page of the FCB website (www.uubelmont.org/childrens-re/) which allows you to register children from birth through 12thgrade. All children must be registered for CRE.
~ Charlotte Lehmann, Acting Director of Children's Religious Education
Office hours: Tues-Weds, 10am-6pm. E-mail: clehmann@uubelmont.org.
Boost Your Children's Brain Power: Children's Choir Openings starting March 21st!
Did you know that singing stimulates activity across the two hemispheres? Singing in a choir also provides excellent ear training for any instrument you play. Children can try out Choir for the rest of the year by joining the weekly rehearsals on Monday, March 21st.
     E-mail Ian Garvie at igarvie@uubelmont.org, or speak to him after the choirs perform on March 13.
~ Catherine Stalberg, on behalf of the Music Committee
Nominating Committee Seeks Candidates for Church Offices, 2016-17
The Nominating Committee is currently in the process of forming a slate of candidates to be voted on at the Annual Meeting on May 15th for the following: Parish Board, Finance Committee and Nominating Committee. We will be filling the Vice President and Trustee-at-Large positions for the Parish Board and two vacancies on the Nominating Committee. Further information is available on the church website (uubelmont.org) or e-mail nom@uubelmont.org. Nominations are due Monday, March 14.
Berklee Night at the Coffeehouse— this Friday!
For the fifth year of this wonderful tradition, we once again heartily thank Roger Brown for bringing truly remarkable young performers to the Second Friday Coffeehouse stage. Friday, March 11, roots songwriting and multi-instrumentalist duo Ellie Buckland and Isa Burke, of the band Lula Wiles, will play two sets crackling with fearless heart, energy, and depth. Together at one microphone, they pass around instruments and front-woman duties with style and ease. Centuries-old Appalachian ballads, classic country, and contemporary Americana stand beside and mutually inform original works with a distinctly modern sensibility, effervescent harmonies, deep musical chemistry, and fresh arrangements. Lula Wiles creates a live show that resonates like a whiskey slap to the heart!
     Our featured beneficiary is Youth Build USA, a model program founded by our own Dorothy Stoneman. Building low-income housing, with peer and adult guidance, low-income youth participants acquire education and real job skills as they work to unleash their positive energy to rebuild their communities and their lives, locally, nationally, and globally. Reclaiming the future, one nail at a time!
     Don't miss this exceptional show at 7:30 p.m. on Friday March 11. Admission $10 or $5 for seniors and students. See you then!
Musica Sacra concert, March 11
Musica Sacra, under the direction of Mary Beekman, collaborates with the Denovo Quartet in their concert of music for strings and chorus on Saturday, Mar 12 at 8pm at 1st Church Cambridge, 11 Garden St. The program features music by Eric Whitacre, Arvo Pärt, and Ola Gjeilo, as well as Tariq O'Regan's stunning The ecstasies above. The combination of human voices in concert with strings creates a warmth and intimacy of sound that is not to be missed, and provides the means by which the composers craft works of tenderness, passion, yearning and devotion. Tickets available at www.musicasacra.org or by calling Mary Beekman.
Belmont Against Racism presents "Muslims in America: Hearing Their Story," March 24
Thursday, March 24, 2016, 7:30 – 9:00 p.m.
Location: Beth El Temple Center, 2 Concord Avenue,
Belmont (Parking lot entrance on Blanchard Road)
Sponsored by: Belmont Against Racism, Belmont Human Rights Commission, Belmont Religious Council, Beth El Temple Center Social Action Committee, & First Church in Belmont, Unitarian Universalist Social Action Committee.
Speakers:

Ali Asani: Professor of Indo-Muslim & Islamic Religion and Cultures, Harvard University
Shannon Erwin: Attorney & Executive Director, Muslim Justice League
Asif Razvi: Outreach Committee of the Islamic Center of Boston, Wayland
This event is free and open to the public. For more information: belmontagainstracism@gmail.com.
Easter Sunrise Service — March 27
Come join our ritual of creating sacred space at sunrise at Habitat in Belmont. Meet in FCB parking lot at 5:45 or meet at the Habitat parking lot (10 Juniper Road, Belmont) at 6 a.m. Breakfast will be served at church following the service. All are warmly welcomed to be in fellowship with us. Questions: contact Kathy Crawley at katcrawl2@gmail.com or Kristin Phillips at kristin.phillips@earthlink.net.
Adult Programs News
Understanding Hospice – Part II — Adult Programs Committee
Tuesday, March 8, 7:30 p.m., Parish Hall
Our first program dealt with what is hospice, who gets into it, who pays for hospice care and other basic questions. Part II will focus on the role of the hospice volunteer, hear from several volunteers, and allow time for us to share our own experiences with hospice care.
Prequel to Major Music — Ian Garvie
Wednesday, March 9, 7:30 p.m., Parish Hall
Join our music director, Ian Garvie, as he helps us to understand the intricacies of Mozart's Requiem, which will be performed on March 20th.
Breast Cancer Wellness Journey — Melanie Deveikas
Wednesdays, March 9, 23, April 6, 7:30 p.m., Parlor
An educational series focusing on life and wellness during and after breast cancer treatment. Each week there will be an education topic for discussion as well as an opportunity for sharing your breast cancer journey and related concerns through and beyond treatment. For more information or to sign up please contact Melanie at mdeveikas@uubelmont.org.
Caring for Older Adults — Miriam Baker and Deborah Blumberg
Thursday, March 10, 7:30 p.m., Conference Room
Many people are juggling jobs, families and their parents' or other family members' increasing medical needs, frequent emergencies and ongoing need for care. How do we cope with the needs of our loved ones and find some balance in our own lives? What do we need to learn as we take on this task? How do we find information and community? If you find yourself in this position, you are welcome at this group for discussion and support. This is a drop-in group so please attend when it is convenient for you.
Transcending the Gender Binary: How to be an Ally and an Activist
Youth Group Multigenerational Event/ Facilitated by translategender.org
Sunday, March 13, 12:30-2:30 p.m., Parish Hall
How do you gender yourself and others? This workshop utilizes experiential activities to investigate the gender binary through informative conversation and an introductory deconstruction of interlocking forms of systemic oppression. Light refreshments will be served.
Parenting Kids with Challenges — Andrea Prestwich
Sunday, March 13, 2:30-4 p.m., Library
Does your child have special challenges? Has he/she been diagnosed with Aspergers, ADHD, or sensory problems? We will offer support and share experience in a non-judgmental space. Childcare upon request. Snacks provided.
Belmont U.U. Alliance Lunch & Program
Wed., March 16, 12:00 Noon — All Women and Men Welcome!
On Wednesday, March 16, the Alliance will meet at noon at the First Church in Belmont for our lunch and program. Bring your own sandwich and we will provide soup, beverages, chopped fruit, and cookies. The suggested lunch donation is $1.00 per person.
     After lunch, Marian Melnick will portray Fannie Barrier Williams (born 1855, died 1944) an African-American woman educator, political activist, and women's rights advocate from New York.
     Please reply to Janice Zazinski in the church office (jzazinski@uubelmont.org; 617-484-1054, ext. 201) that you will attend and the number of your guests.
Facing Illness Together (formerly "Living with Serious Illness") — Kathy Lind
Thursday, March 17, 7 p.m., Tinkham Room
We welcome you to join our ongoing group as we explore ways to live bravely while facing health challenges – either of our own, or of loved ones for whom we act as caregivers. Our group provides a safe place for us to talk about our concerns and our ideas for moving forward. We share strategies for setting goals and living positively with the medical issues in front of us. By nurturing our connections, we comfort and support each other. Through compassionate listening, we help one another understand his or her own challenges.
Science and Spirituality — Ken Bernstein and Edwin Taylor
Thursday, March 17, 7:30 p.m., Conference Room
The topic for discussion is Isaiah Berlin, once described as the greatest English intellect of the 20th century. Ken Bernstein will start the discussion with a SHORT biography of Berlin derived from the book by Michael Ignatieff. We will then discuss one of Berlin's many essays (marked as Berlin.pdf) at Edwin Taylor's drop site accessed through eftaylor.com/sands.
Fiber Arts Fellowship — Eva Patalas
Thursday, March 17, 8 p.m., Location TBD
Enjoy the fun and fellowship of crafting with a genial group on the 1st and 3rd Thursdays of the month. If you knit, crochet, quilt, bead or dabble in other low-mess crafts, please come join us. Projects could include creating items for non-profit organizations such as Caps for Kids, making small gifts for the Holiday Fair or working on personal projects. Everyone is welcome and no commitment is necessary. Contact epatalas@uubelmont.org for location.
First Church Book Group — Karl Klasson and Anne Stuart
Wednesday, March 23, 7:30 p.m., Library
This month's selection is The Boys in the Boat: Nine Americans and Their Epic Quest for the Gold at the 1936 Olympics in Berlin by Daniel James Brown.
     The Book Group is always open to new members. There is no long term commitment. Feel free to join us for a single evening's discussion or to become a regular participant. We ask only that you confirm your intention to attend on a particular evening by the Monday before each session.
     Please e-mail Anne Stuart at astuart@uubelmont.org or Karl Klasson at kklasson@uubelmont.org if you are interested in participating or have any questions.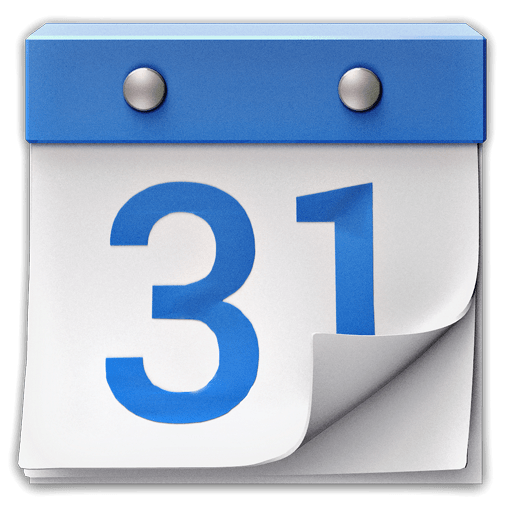 The complete calendar of events is online.
Program & Committee Updates
Ushers needed for the spring term (3/20-6/12) for both the 9:00 and 11:00 o'clock services
Please consider signing up to usher. This key volunteer responsibility is a tremendous contribution to the smooth operation of our worship services. To select your dates now, sign up to usher on the bulletin board in the upper gathering area, sign up on the church website or contact Leslie Kolterman (leslie.kolterman@gmail.com), Martha Read (martha.r.read@gmail.com), David Warner (w_d_warner@yahoo.com) or Mark Thurber (mthurber@verizon.net). Visit uubelmont.org/membership-committee/ for information on being an usher and to sign up online.
UU Urban Ministry hosts Youth Week in April — "Making Friends, Doing Justice"
What are you doing during April School Vacation Week? Join the Roxbury Youth Program for three days of service learning!
Tuesday, April 19, 10 – 5
Wednesday, April 20, 10 – 5
Thursday, April 21 10 – 8, with a fun field trip planned for the evening!
Come learn about urban social justice issues, challenge oppression, roll up your sleeves and volunteer in the City of Boston! Click here for more.
Grow Clinic!

Still time to provide more "Macaroni Miracles" for the Grow Clinic families. Think MAC & CHEESE when you shop this week.  There are collection baskets in the Lower Hall and the vestibule outside the Sanctuary. Thanks!
March Special Request: Mac & Cheese
Food: One of the Most Important Medicines
UUSC.org — Unitarian Universalist Service Committee Team Monthly Note
We are delighted that First Church member, Sara Oaklander, became a full-time Executive Assistant at the UUSC on February 16. As an integral part of the Programs, Advocacy, and Action Department, she provides administrative, personnel, budgetary, technical, and logistical support to the Vice President/Chief Program Officer.
     Before joining UUSC, Sara worked for 11 years with the Interaction Institute for Social Change (IISC), where she provided content and project management services to IISC and IISC's social sector clients. Sara's new position adds to the special bond we already experience with UUSC in relation to its founding.
     Also, go to UUSC.org to read more about Tom Andrews, former Congressman and human rights advocate, who has been appointed new President and CEO of UUSC.
~ Alice Trexler for the UUSC Team
Caring Connection
The Caring Connection provides support to members of our community who need short-term help. Please let us know if you or someone you know would benefit from our support. Contact Laurie Graham at caring@uubelmont.org or Janice at the Church, 617-484-1054, ext. 201.
Lay Pastoral Care Team
The Lay Pastoral Care Team works with and supports the senior minister in reaching out to members and friends of the First Church who are adjusting to change, loss, illness or death. We share in moments of celebration and happiness. We reach out to those who are unable to get out and who would like a visit. Please contact us through the Web site or the church office if we might be of help or comfort.
Connect with UU actions, events & resources
More ways to support & stay in touch with FCB
When you shop at AmazonSmile, First Church in Belmont receives 0.5% of the purchase price.

Our Facebook page is regularly updated with news, events & programs – no account needed!
facebook.com/uubelmont
Next issue: March 15
The next issue of The Unitarian is Tuesday, March 15. Please send your announcements, news, events, and other submissions to office@uubelmont.org by noon on Wednesday, March 9. Please note that announcements may be edited for space and clarity.
Revised Deadlines for Week of March 21
Janice Zazinski, church administrator, will be on vacation from Wednesday, March 23 – Tuesday, March 29, so deadlines have changed for that week:
Order of Service and Announcement inserts for Sunday, March 27 (Easter)
Deadline at noon on Monday, March 21 (2 days early)
Tuesday, March 29 Unitarian (print and electronic version)
Deadline at noon on Monday, March 21 (2 days early)
Please note that this week, missed deadlines cannot be accommodated.
Reimbursements, bills, and other accounts payable checks (normally on Fridays)
Processed on Friday, March 18 and mailed by Monday, March 21
Processed on Wednesday, March 30 and mailed by Thursday, March 31
Church Staff
Senior Minister: Rev. David Bryce — 617-484-1054, ext. 202; dbryce@uubelmont.org
Minister Emeritus: Rev. Dr. Victor Carpenter — 617-676-6186; vcarpenter@uubelmont.org
Minister of Music Emerita: Rev. Alfa Joy Radford — alfajoy@comcast.net
Director of Music: Ian Garvie — 617-484-1054, ext. 206; igarvie@uubelmont.org
Organist & Assistant Music Director: Dylan Sauerwald — 617-484-1054, ext. 206; dsauerwald@uubelmont.org
Acting Director of CRE: Charlotte Lehmann — 617-484-1054, ext. 205; clehmann@uubelmont.org
Director of Youth Programs: Julie Ennis — 617-484-1054, ext. 204; jennis@uubelmont.org
Adult Programs Advisor: Lillian Anderson — 617-484-1054, ext. 207; landerson@uubelmont.org
Church Administrator: Janice Zazinski — 617-484-1054, ext. 201; jzazinski@uubelmont.org
Office Assistant: Alexandra Nichipor — 617-484-1054, ext. 207; anichipor@uubelmont.org
Membership Coordinator: Jim Staton — 617-484-1054, ext. 207; jstaton@uubelmont.org
Sexton: Luis Carrion — 617-484-1054
Office hours: Monday – Friday, 9 – 3
617-484-1054 | office@uubelmont.org
Street:       404 Concord Ave., Belmont
Mailing:   PO Box 113, Belmont, Mass. 02478
Parish Board, 2015 – 2016
President: Todd Schatzki — tschatzki@uubelmont.org
Vice President: Ana Hammock — ahammock@uubelmont.org
Treasurer: Penny Schafer — pschafer@uubelmont.org
Clerk: Downing Cless — dcless@uubelmont.org
Ex-Officio President: Carolyn Howard — choward@uubelmont.org
Trustees
Catherine Claypoole
Deveaux Duckworth
Betsy George
Peter Guthrie
Jackie James
Sarah Oaklander
Jack Weis